Arijit Singh is an Indian playback singer. Arijit was born in West Bengal to a Punjabi father and a Bengali mother. He hails from a family of musicians with his maternal grandmother being a singer, maternal aunt being trained in Indian classical music, maternal uncle playing the tabla, and his mother being a singer and a tabla player, imparting music to this artist since his childhood. He studied at Raja Bijay Singh High School and Sripat Singh College. He learnt Indian classical music from Rajendra Prasad Hazari and trained in playing the tabla under Dhirendra Prasad Hazari. He trained for Rabindra Sangeet and pop music under Birendra Prasad Hazari.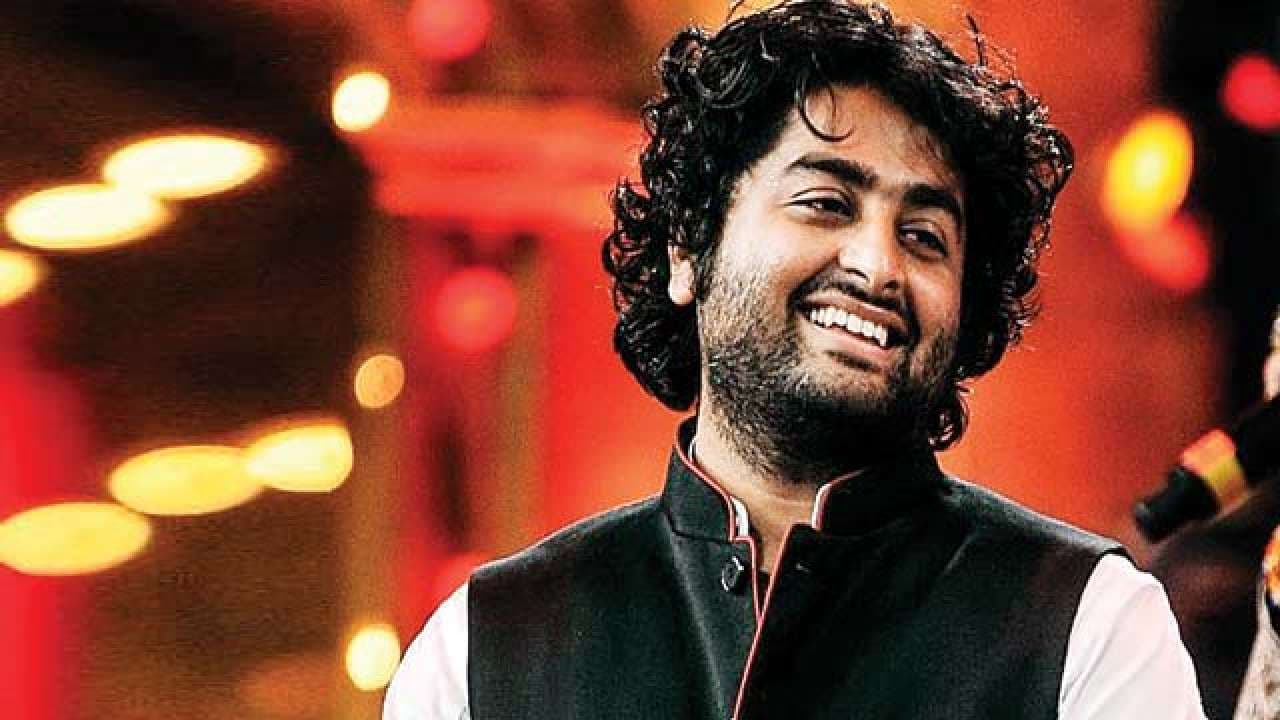 Arijit Singh Bio:
Arijit Singh first married one of his co-contestants Koyal Singh from a reality show, but got divorced. The singer then married his childhood friend Koel Roy in Tarapith temple, West Bengal in 2014. Koel was also previously married and has a daughter from her first wedding.
At the beginning of his career in singing, Arjit Singh received nominations for Uprising Male Vocalist of the Year award at Mirchi Music Awards for performances of "Duaa" and "Phir Le Aya Dil". Arjit Singh received immense recognition after the release of "Chahun Main Ya Naa" and "Tum Hi Ho" in the year 2013.
He was born in Jiaganj Azimganj, India on 25th April, 1987. Arjit Singh was born to a Bengali mother and Punjabi father. He started his training in music at a very young age. His parental aunt trained in classical music, whereas his maternal grandma used to sing. His parental uncle played tabla, and his Mom also sang songs and played tabla. Arjit Singh studied at Raja Bijay Singh High School and after that at Sripat Singh College. As stated by him he "was a decent and hardworking student, but inclined towards music" and his parents trained him under a professional manner.
Arjit Singh was trained in tabla by Dhirendra Prasad Hazari and taught classical music by Rajendra Prasad Hazari. Birendra Prasad Hazari taught him pop music and Rabindra Sangeet. He was only 3 years old when he started training under the supervision of Hazari brothers, and in 9 years of age, he got an allowance from Indian government for training in Indian classical music and vocals.
In his early age, he also listened to Beethoven, Mozart and Bengali music. He idolized musicians like Ustad Rashid Khan, Bade Ghulam Ali Khan, Anand Chatterjee and Zakir Hussain and always enjoyed listening Hemant Kumar, Kishore Kumar and Manna Dey.
In the year 2013, Arjit Singh married to Ruprekha Banerjee one of the 3 qualifiers of reality show Fame Gurukul. Though, the marriage did not last for a long time, and ultimately ended up in divorce. In 2014, Arjit Singh married to Koyel Roy, his childhood friend as well as a neighbor of his. The couple has 2 kids. Arjit Singh currently settles in Andheri, Mumbai.
Facts about Arijit Singh
Does Arijit Singh smoke? Ans: No
Does Arijit Singh Drink? Ans: Not known
He started his carrier with his guru Rajendra Prasad Hazari, who felt that Indian classical music
Arijit debut as a Singer in Sanjay Leela Bhansali film song Yun Shabnami.
He got Filmfare Award for Best Male Playback Singer for Tum Hi Ho in 2014
Arijit achieved great success in Uska Hi Banana, Aayat, Raabta, Ae Dil Hai Mushkil, Channa Mereya, Tum Hi Ho.
He learned Singing from his guru Rajendra Prasad Hazari.
His favourite food is Alu seddo, Dall, Bhaat and Posto, Maacher jhol and mishti
Instagram